Ocean and Coastal Management
The Sustainable Oceans: from Policy to Science to Decisions program* at UC Davis trains the next generation of quantitative marine scientists under a new paradigm that begins with the decisions facing policy makers to generate use-inspired research questions around ocean and coastal management and ecosystem-based management.
The UC Davis Coastal and Marine Sciences Institute (CMSI) Sustainable Oceans Scholars program includes California State University master'€™s students engaged in ocean and coastal management issues in the Sustainable Oceans training program.  As CMSI Scholars, CSU master'€™s students will learn how to put the policy focus on the front end of the research and training enterprise as a means of building more effective links between the science and decisions on sustainable use of living marine resources. They will receive training to help them develop use-inspired research questions and build their communication and professional skills by engaging in conversations with vested stakeholders on the policy and politics of natural resource management. 
We welcome applications (This program is temporarily closed due to COVID-19. It will be re-opened to receive applications in early 2022) from students from all backgrounds and encourage students from groups that are traditionally underrepresented in marine, coastal, and natural resource management related disciplines to apply.  
The program is designed for students from diverse quantitative fields and a wide variety of disciplines, such as applied math and data science, marine ecology, marine biology, biogeochemistry, geography, geology, oceanography, political science, public health, resource economics, and more. 
The Scholars will participate in Sustainable Oceans field trips, basecamps, and research symposia that will provide opportunities to network with UC Davis faculty and help Scholars develop their theses.  
A

field trip

will introduce CMSI Scholars to the technical, cultural, biological, economic, and institutional forces woven into the fabric of resource-dependent communities in California and beyond and will include meetings with a wide spectrum of marine resource stakeholders. 

The

basecamp

will focus on a marine resource management issue with decision-makers, including colleagues from private-sector interests, non-governmental organizations, and governmental agencies, and community-leaders. Each basecamp will bring together a diverse set of stakeholders to discuss the trade-offs involved with a management goal. The basecamp will be held in the spring and

will help CMSI scholars develop use-inspired research questions and broaden their network with ocean and coastal policy leaders. 

Scholars will present their thesis research at the Sustainable Oceans research symposium which will also involve UC Davis faculty members and graduate students

.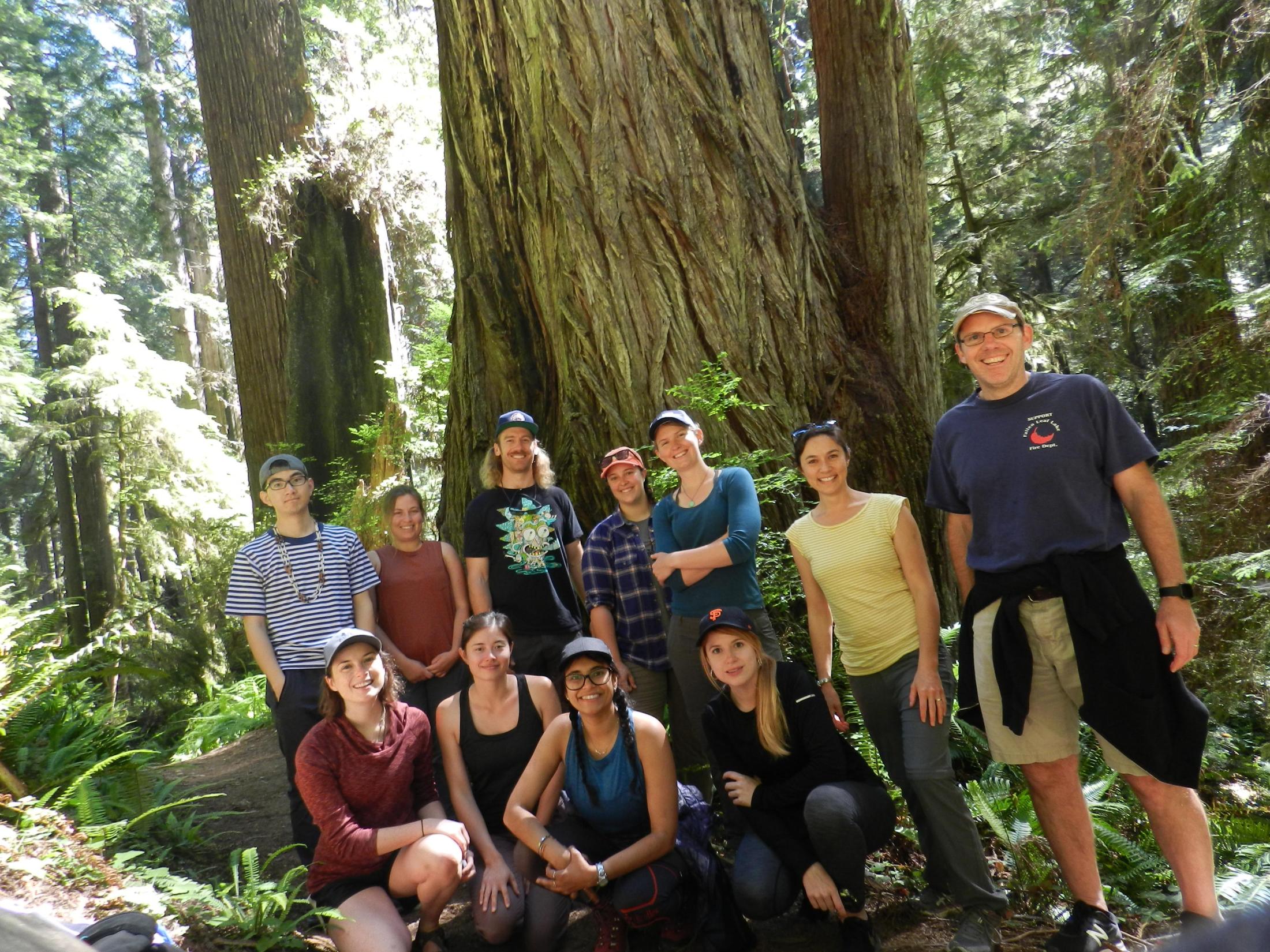 Photo: Field trip to Northern California.
Three Scholars will be selected annually. They will receive a $1,000 stipend plus travel expenses.
The timeline for Scholars is as follows:
January 2022: Application materials and instructions for 2022-23 Scholars released 

Early March 2022: Applications for 2022-23 Scholars due (exact date TBD) 

Early April 2022: Applicants notified of acceptances 

June 12-17 2022: Week-long field trip with UC Davis Sustainable Oceans students and faculty mentors 

June 1- 3 2022: One-day research symposium plus two-day basecamp 
Eligibility: Applicants must be enrolled in a formal graduate degree program at a CSU campus and must have a CSU faculty member as their thesis advisor. Post-baccalaureate students who are not enrolled in a degree program are not eligible. Students may apply at any point in their graduate careers as long as they will not graduate BEFORE May 2022. Preference will be given to students who can successfully demonstrate how participation in this program will help them develop use-inspired approaches in their thesis research.  Scholars will be expected to remain in good standing with their home institution and maintain a GPA of 3.00 or higher.
This program is temporarily closed due to COVID-19. It will be re-opened to receive applications in early 2022.
For questions or additional information please contact Pernille Sporon Boving (boving@ucdavis.edu), Sustainable Oceans NSF NRT Academic Coordinator.
*The Sustainable Oceans: from Policy to Science to Decisions program is funded by the National Science Foundation Research Traineeship (NRT) Program.